Esenyl's Pilates—for optimal health, balance and happiness
At our studio, here's what you'll get…
A friendly staff
Small group classes taught by highly trained and certified instructors
Challenging and fun workouts
Wellness workshops throughout the year
Affordable rates
Comfortable mats
Compliementary bottled water
Give Esenyl's Pilates a call today to get started.
Yes, we have what you need NOW!
We know that your time is valuable, so at Esenyl's Pilates we cater to busy adults who enjoy working out in smaller groups. We prefer keeping our classes small in order to give you one-on-one attention. No matter what your fitness level, we have a class for you. We provide affordable private, semi-private and small group classes on the Pilates mat and also on various pieces of Pilates equipment. And since we like keeping you informed, we host wellness workshops throughout the year. Looking for Post Rehab exercise? Esenyl's Pilates can design an individualized program just for you.
Also, because we realize that being healthy is important at any age, we offer Pilates classes for boys and girls, ages 10-14. During these classes, your child will learn how to do basic Pilates exercises on the mat in order to increase strength, flexibility, balance and endurance. All of our classes are taught by certified Pilates instructors.
In addition, we offer Fit and Fabulous Girls wellness classes for your "tween" daughter. We understand that moving through the different phases of life can be quite challenging for any young girl; therefore, at Esenyl's Pilates we're here to help make the transition more enjoyable for both you and your young daughter. Our small group classes, which will incorporate mat Pilates, dance, drumming, meditation, self expression, and games are designed to help your daughter feel more confident, strong, balanced and healthy while having fun.
Please call us, or check our schedule often for newly added classes and workshops!
Balance is everything
Restoring balance in your body and your life has never been easier, especially with help from our highly trained and certified staff. At Esenyl's Pilates, you receive not only a good workout, but also knowledge about proper body mechanics so that you may better understand how your own body works. Further, observing your holistic wellness, or your "whole" life is indeed just as important when it comes to restoring your balance.
Amazing Results
Here are just a few results our clients have received from doing Pilates on a regular basis:
Reduced stress
More balance
Increased concentration
Better sleep
More energy
More strength
Flexibility
Weight reduction
Pain reduction
What People Are Saying About Esenyls:
"Before Pilates, I had a pain in my left hip and I was sore after gardening. I no longer have the pain in my left hip and I am not sore after working in the garden. My physical activities are much easier since Pilates with Freda. I would recommend her sessions to everyone."
Get Started Today
View Class Schedule
View Class Descriptions
View Pricing & Available Packages
Meet Our Staff
or contact us for more information!
Gift Certificates Available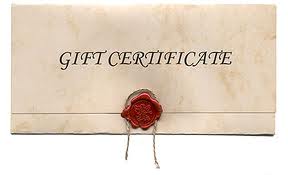 Esenyl's Pilates has the perfect gift certificate for that special someone. Check it out